Elevate Your Fitness with UD's Stylish Workout Bag
In today's fitness-conscious world, a reliable workout bag is as essential as your gym shoes and water bottle. The UD Workout Bag, proudly manufactured in Yiwu, Zhejiang, China, is a versatile and eco-friendly choice designed to meet the needs of adults of all ages. In this comprehensive guide, we'll explore the key features and benefits of the UD Workout Bag, helping you make an informed decision for your fitness journey.
Unmatched Origin and Quality
Place of Origin: Yiwu, Zhejiang, China
When it comes to workout gear, quality and durability are paramount. The UD Workout Bag boasts a provenance from Yiwu, Zhejiang, a region renowned for its craftsmanship and commitment to excellence. Crafted with precision, each bag reflects the dedication to delivering top-notch quality.
The UD Brand: A Commitment to Excellence
Brand Name: UD
UD is a name synonymous with innovation and reliability. With a history of creating high-quality fitness accessories, UD understands the unique demands of exercise enthusiasts. When you choose UD, you're choosing a brand that's dedicated to enhancing your workout experience.
Packing Convenience
Packing: Each one in a PE bag
The UD Workout Bag comes neatly packed, ensuring your bag remains pristine until you're ready to use it. The inclusion of a PE bag not only protects your bag but also makes it a great gift option for fitness-minded friends and family.
Designed for All Ages
Age Group: Adults
From young adults to seniors, the UD Workout Bag caters to all age groups. Its versatility and style make it the perfect companion for anyone looking to incorporate fitness into their daily routine.
A Solid Choice
Pattern Type: Solid
The solid design of the UD Workout Bag exudes confidence and elegance. Whether you're heading to the gym or a yoga class, this bag complements your active lifestyle with a touch of sophistication.
Easy Access with Zipper Closure
Closure Type: Zipper
With a secure zipper closure, your belongings remain safe and easily accessible during your workouts. No more fumbling with complicated closures while you're on the move.
Universally Appealing
Gender: Unisex
The UD Workout Bag is designed for everyone, regardless of gender. Its unisex appeal means that it's a perfect fit for both men and women who are dedicated to their fitness routines.
Canvas: The Ultimate Material
Main Material: Canvas
Constructed from durable canvas material, this bag is built to withstand the rigors of your active lifestyle. Say goodbye to wear and tear, and hello to longevity.
Colors that Complement Your Style
Keywords: Waist bag waterproof
Choose from an array of stylish colors to match your personal style. Whether you prefer a bold purple, a classic black, or a soothing light blue, the UD Workout Bag offers options to suit every taste.
Perfectly Sized
Size: 2312cm
The dimensions of the UD Workout Bag strike the perfect balance between compactness and capacity. It's roomy enough to carry your essentials without being bulky, making it an ideal choice for on-the-go fitness enthusiasts.
Environmentally Friendly
Feature: ECO-friendly
At UD, we are committed to sustainability. The UD Workout Bag is designed with eco-friendly materials and processes, ensuring that your fitness journey is in harmony with the environment.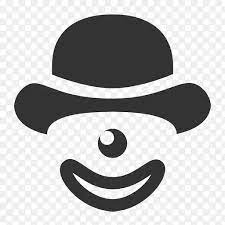 Small MOQ, Big Possibilities
MOQ: 3pcs
Whether you're buying for yourself or a group, the UD Workout Bag offers a low Minimum Order Quantity (MOQ) of just 3 pieces. This flexibility makes it easy to acquire this exceptional workout companion.
Feather-Light
Weight: 0.2KG
With a mere 0.2KG weight, the UD Workout Bag won't add unnecessary bulk to your workout gear. It's designed to keep you agile and ready for action.
Premium Canvas Fabric
Fabric: Canvas
The choice of canvas fabric ensures that your UD Workout Bag can withstand daily wear and tear while maintaining its style and functionality.
Customize Your Experience
OEM/ODM: Acceptable
UD understands that customization is key to personalizing your fitness journey. We offer OEM and ODM options, so you can create a workout bag that's uniquely yours.
Convenient Payment Options
Payment Term: Western Union, TT, Trade Assurance
Purchasing your UD Workout Bag is easy with a variety of payment options, including Western Union, TT, and Trade Assurance, providing you with peace of mind throughout the transaction process.
The UD Workout Bag is more than just a fitness accessory; it's your trusted workout companion. With its quality craftsmanship, eco-friendly design, and versatile features, it's the ideal choice for fitness enthusiasts of all ages and backgrounds. Make the UD Workout Bag a part of your fitness journey today and elevate your workout experience to new heights.