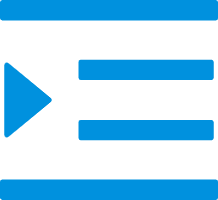 Custom sports hoodies
Custom photo printed sweatshirt ladies casual hoodie with pockets

Color Multi color optional,can be customized as Pantone No

Size Provide all sizes or Customized size

MOQ 100PCS Per Desihn

Label&Tag Customized

Packing Packed as requirements

Payment terms T/T, Paypal, Western Union.

Delivery time Within 25-40 days after comforming the details of the pre production sample

Shipping By sear, by air, by DHL/UPS/TNT etc.

Custom hooded sports jackets wholesale design womens mesh white hooded

Design OEM / ODM

Material Spandex or can be customized

Color Multi color optional,can be customized as Pantone No

Size Provide all sizes or Customized size

MOQ 100PCS Per Desihn

Label&Tag Customized

Packing Packed as requirements

FOB port Shenzhen or Guangzhou

Payment terms T/T, Paypal, Western Union.

Shipping By sear, by air, by DHL/UPS/TNT etc.

Custom ink sweatshirt women casual loose printing hoodie

Design OEM / ODM

Material Spandex or can be customized

Color Multi color optional,can be customized as Pantone No

Size Provide all sizes or Customized size

MOQ 100PCS Per Desihn

Label&Tag Customized

Packing Packed as requirements

FOB port Shenzhen or Guangzhou

Payment terms T/T, Paypal, Western Union.

Shipping By sear, by air, by DHL/UPS/TNT etc.

Custom women hoodies sports loose spring and autumn thin open-end sweatshirt

Material Spandex or can be customized

Color Multi color optional,can be customized as Pantone No

Size Provide all sizes or Customized size

MOQ 100PCS Per Desihn

Label&Tag Customized

Packing Packed as requirements

FOB port Shenzhen or Guangzhou

Payment terms T/T, Paypal, Western Union.

Shipping By sear, by air, by DHL/UPS/TNT etc.

Custom women sports hoodies comfortable thin with pockets sweatshirt

Categories Custom sports hoodies

Design OEM / ODM

Material Spandex or can be customized

Color Multi color optional,can be customized as Pantone No

Size Provide all sizes or Customized size

Paillette Embroidery, Towel Embroidery, etc.

MOQ 100PCS Per Desihn

Label&Tag Customized
Custom sports hoodies women customize your own activewear
Custom sports hoodies are trending this season. They make an excellent gift for the fitness enthusiast in your life or can be customized to suit your own needs and style. Activewear retailers offer a variety of customization options, so you can create a garment that perfectly fits your personality and needs. Whether you're looking for a simple logo or something more elaborate, there's a sports hoodie for you.
Custom sports hoodies for women are becoming increasingly popular, not just because they are stylish but because they can be personalized to match your unique style. With so many different activewear choices available on the market, it can be hard to find the right one that fits your needs and looks great. But with a custom sports hoodie from a tailor, you can have the perfect hoodie that perfectly reflects your personality and style.
Women's Sportswear - Sports Hoodies & Sweatshirts
Women's sportswear is often associated with casual clothing, but there are a variety of sportswear options available for women that are designed to keep them warm and comfortable during activity. Hoodies and sweatshirts are two popular types of sportswear for women, and they offer a variety of advantages over other types of clothing. Hoodies and sweatshirts are easy to move in and keep the wearer warm, even when the temperature is low.
Sports Hoodies & Sweatshirts
There's a reason why women love sportswear. It's comfortable, stylish, and versatile. And when it comes to sports clothes, there are two big areas that women typically focus on: hoodies and sweatshirts.
For hoodies, there are plenty of options that are both stylish and functional. And for sweatshirts, there are a variety of colors and designs that let you show your support for your favorite team or sport without feeling too restrictive.
Custom sports hoodies supplier
Looking for a wholesale custom sports hoodies supplier? Look no further than Union Deal! We offer a wide variety of high-quality hoodies, sweatshirts and more at unbeatable prices. From college football teams to your favorite NBA or MLB team, we have everything you need to show your support. Plus, our hoodies are made to last so you can wear them season after season. Stop by our website today and order your own custom sports hoodies!
We are China's top wholesale custom sports hoodies supplier and manufacturer, Union Deal has its own factory, which make it easy for you to expand or create your own brand. provides professional custom service with good quality.
Ours provides you with of various fabrics, such as lycra, nylon, spandex, cotton, polyester, metallic, etc high performance fabric. All of which have good comfort and breathability. Meet your needs for more fabric characteristics of sports hoodies.
We provide in various colors, comfort color, neon color, black, white, purple, pink, etc. According to your brand attributes, choose the color that suits you.
We provide a variety of custom printed, such as ink, tie dye, dye sublimation, txt, with the full image, etc. You can also custom print your own LOGO in the blank space.
You can choose the style you like from the catalog. If you got your own design, we can do them for you exactly as you have envisioned. Please feel free to contact us. We would love to discuss this further with you.