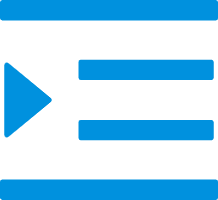 Custom sports jackets
Custom sports jackets no minimum women zipper long sleeve jackets

Design OEM / ODM

Material 86%Nylon 14Spandex or can be customized

Fabric Nylon Spandex: 280-320GSM.

Color Can be customized as Pantone No

Size Provide all sizes or Customized size

Label&Tag Customized

Packing Packed as requirements

FOB port Shenzhen or Guangzhou

Payment terms T/T, Paypal, Western Union.

Delivery time Within 25-40 days after comforming the details of the pre production sample

Shipping By sear, by air, by DHL/UPS/TNT etc.

Custom made sports jackets tight quick-drying zipper women's top

Design OEM / ODM

Material 86%Nylon 14Spandex or can be customized

Fabric Nylon Spandex: 280-320GSM.

Color Can be customized as Pantone No

Size Provide all sizes or Customized size

Technics Flatlock Seam

MOQ 100PCS Per Desihn

Label&Tag Customized

Shipping By sear, by air, by DHL/UPS/TNT etc.

Custom high-neck sports jacket with pockets Slim sportswear

Design OEM / ODM

Material 86%Nylon 14Spandex or can be customized

Fabric Nylon Spandex: 280-320GSM.

Color Can be customized as Pantone No

Size Provide all sizes or Customized size

MOQ 100PCS Per Desihn

Label&Tag Customized

Packing Packed as requirements

FOB port Shenzhen or Guangzhou

Shipping By sear, by air, by DHL/UPS/TNT etc.

Best custom sport jackets Lightweight Athletic Clothing

Design OEM / ODM

Material Spandex or can be customized

Color Multi color optional,can be customized as Pantone No

Size Provide all sizes or Customized size

MOQ 100PCS Per Desihn

Label&Tag Customized

Packing Packed as requirements

FOB port Shenzhen or Guangzhou

Shipping By sear, by air, by DHL/UPS/TNT etc.

Cheap Custom Sports Jackets Black Full-Zip Fitness Wear

Design OEM / ODM

Material Spandex or can be customized

Color Multi color optional,can be customized as Pantone No

Size Provide all sizes or Customized size

MOQ 100PCS Per Desihn

Label&Tag Customized

FOB port Shenzhen or Guangzhou
Reason you chouse Custom sports jackets
Stay warm while looking good with a custom sports jacket
Design your jacket to match your team's colors and style
Your jacket will be made to order and shipped quickly
Choose between a variety of materials and styles
The custom sports jackets industry is booming in China, as the country's growing middle class turns to stylish, comfortable and affordable clothing options. Manufacturers of custom sports jackets can take advantage of this trend by producing jackets that are specifically designed to meet the needs of their customers. Jackets made from high-quality materials and tailored to the individual's measurements are the hallmark of a custom sports jacket manufacturer.
China wholesale manufacturer offer jackets in all different styles and colors, so you're sure to find the perfect one for you. Plus, their prices are unbeatable, so you can afford to get a jacket that will make you look your best.
Custom sports jackets China wholesale manufacturer
We are China's top wholesale custom sports jackets supplier and manufacturer, Union Deal has its own factory, which make it easy for you to expand or create your own brand. provides professional custom service with good quality and the minimum order quantity is as low as 100PCS.
Ours provides you with of various fabrics, such as lycra, nylon, spandex, cotton, polyester, metallic, etc high performance fabric. All of which have good comfort and breathability. Meet your needs for more fabric characteristics of sports jackets.
We provide in various colors, comfort color, neon color, black, white, purple, pink, etc. According to your brand attributes, choose the color that suits you.
We provide a variety of custom printed, such as ink, tie dye, dye sublimation, txt, with the full image, etc. You can also custom print your own LOGO in the blank space.
You can choose the style you like from the catalog. If you got your own design, we can do them for you exactly as you have envisioned. Please feel free to contact us. We would love to discuss this further with you.