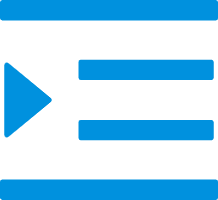 Custom sweatshirts
Athletic and modern, this grey yoga sport sweatshirt is perfect for your next work-out.

Grey yoga sport sweatshirt

Whether you're hitting the gym or going for a run, this black yoga sport sweatshirt is the perfect choice for your activewear needs. Made of a polyester and spandex blend, this sweat-wicking and quick-drying fabric will keep you comfortable no matter how hard you work. The relaxed fit allows you to move freely, while the thumbholes add an extra touch of functionality.

Black yoga sport sweatshirt

If you're looking for a stylish and comfortable yoga sweatshirt, the Purple yoga Sport sweatshirt is a great option. Made from a soft cotton blend, this sweatshirt is perfect for both men and women. It features a classic crew neck design and ribbed cuffs and waistband. The purple color is perfect for yoga or any other type of exercise.

Purple yoga Sport sweatshirt

Whether you're looking for a new way to stay physically fit or simply want to add a splash of color to your wardrobe, a pink yoga sport sweatshirt may be just what you need. This type of shirt is designed to provide both comfort and style, making it ideal for active individuals. In addition to being available in a variety of colors, pink yoga sport shirts are also typically made from breathable materials, ensuring that you stay cool and comfortable during your workout.

Pink yoga sport sweatshirt

A new line of yoga sport sweatshirts has been released made out of nylon. The fabric is lightweight and breathable, making it ideal for working out in. The shirts come in a variety of colors and are sure to make you stand out in a class. They are also machine washable and dryer friendly.

Nylon yoga sport sweatshirt

A blue yoga sport sweatshirt is the perfect way to stay comfortable and stylish while working out. With a variety of colors and styles to choose from, you can find the perfect shirt to match your personality and style. Whether you're looking for a simple, solid color or a more detailed design, there's a blue yoga sport sweatshirt that's right for you.

Blue yoga sport sweatshirt

Categories Sport hoodie

Design OEM / ODM

Material Spandex or can be customized

Color Multi color optional,can be customized as Pantone No

Size Provide all sizes or Customized size

MOQ 100PCS Per Desihn

Label&Tag Customized

Payment terms T/T, Paypal, Western Union.

Shipping By sear, by air, by DHL/UPS/TNT etc.

Best custom sport hoodie plus size women thicken warm loose sweatshirt

Design OEM / ODM

Material Spandex or can be customized

Color Multi color optional,can be customized as Pantone No

Size Provide all sizes or Customized size

MOQ 100PCS Per Desihn

Label&Tag Customized

FOB port Shenzhen or Guangzhou

Payment terms T/T, Paypal, Western Union.

Shipping By sear, by air, by DHL/UPS/TNT etc.

Custom printed crew neck sweatshirts supports custom your own Logo

Design OEM / ODM

Material Spandex or can be customized

Color Multi color optional,can be customized as Pantone No

Size Provide all sizes or Customized size

Label&Tag Customized

Packing Packed as requirements

FOB port Shenzhen or Guangzhou

Shipping By sear, by air, by DHL/UPS/TNT etc.

Custom comfort colors sweatshirt best white cut off workout clothes

Categories Custom logo sweatshirts

Design OEM / ODM

Material Spandex or can be customized

Color Multi color optional,can be customized as Pantone No

Size Provide all sizes or Customized size

Payment terms T/T, Paypal, Western Union.

Delivery time Within 25-40 days after comforming the details of the pre production sample

Shipping By sear, by air, by DHL/UPS/TNT etc.

Custom bulk embroidered logo loose sweatshirts wholesale
Union Deal custom womens sweatshirt manufacturers
If you're looking for a unique and special gift, consider purchasing a custom women's sweatshirt from one of the many speciality sweatshirt manufacturers out there.Union Deal has you coverethat is a custom sweatshirt manufacturer that will help you create a sweatshirt that perfectly matches your personality.Their custom sweatshirts are made with your personal specifications in mind, making them one of the best options for those looking for a one-of-a-kind piece of clothing. With designs that range from classic to contemporary, there's sure to be something that catches your eye.Plus, they tend to be quite affordable, making them a great option for those on a budget.
Sweatshirts For Women
Sweatshirts are a great way to stay warm in cold weather. They are also an affordable way to keep your favorite clothing looking new. Sweatshirts are versatile and can be dressed up or down. They make a great gift for anyone, regardless of their style.
There are many types of sweatshirts for women, but the most popular one is the hoodie sweatshirt. A hoodie sweatshirt is a sweatshirt with a hood that you can pull over your head to keep your head and neck warm. Hoodies are a good choice if you are going to be outside for a long time because they keep you warm even when the weather is cold.
Wholesale womens sweatshirt
Wholesale womens sweatshirt are perfect for your fashion-forward college student. These soft, comfortable sweaters are made of 100% cotton and are available in many sizes and colors. They make an excellent gift for the woman in your life who loves to stay comfortable both indoors and outdoors.