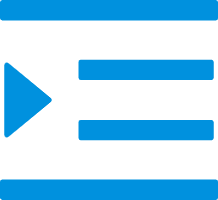 Fitness Bag
A woman's sports bag is her best friend when it comes to working out. It holds all of her essentials, like her water bottle, phone, keys, and towel. But what makes a good sports bag? Here are a few things to look for in a fitness bag.

women sports bag

A nylon sport bag is a great choice for those who are looking for a durable and reliable bag. This type of bag is perfect for those who need a bag that can hold all of their gear, while still being able to withstand the elements. Nylon sport bags are also usually very affordable, making them a great option for those on a budget.

Sport bag

A sport gym bag is a bag that is designed to be used for carrying sports equipment. It is usually made of a durable material such as nylon or polyester, and has a number of compartments and pockets to store different items. A sport gym bag can be used for carrying everything from balls and gloves to shoes and towels.

Sport gym bag
Fitness Bag
The Fitness Bag can be used for cardiovascular exercise, muscle strength and endurance, balance, joint stability, as well as agility, coordination and flexibility. Fitness Bag training is suitable for gym training, team sports, fighting training and family use, as well as young athletes.
What is the purpose of the Fitness Bag?
Technically speaking, Fitness Bags are designed for travel to and from a fitness center, studio or gym. However, today, the use of Fitness Bags is much more than that. They can double as airline carry-on bags, overnight bags, hiking backpacks, or any other place for active people to carry things.
China Fitness Bag factory, supplier, manufacturer
Wholesale Fitness Bag, choose UNION DEAL, a professional Fitness Bag manufacturer, sincerely recruit agents from all over the world, welcome new and old customers to contact us.
Hot: China, Fitness Bag, supplier, manufacturer, factory, wholesale, in China