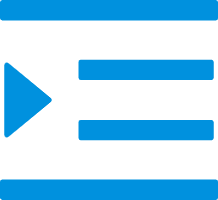 Long Sleeve Sport Tee
This tee is designed to keep you comfortable during your workout. The long sleeves provide extra coverage and help to keep you warm. This tee is made from a breathable fabric that will help you stay cool and dry. The fit is snug and flattering, making this tee a great choice for your next workout.

Women Long sleeve athletic tee

Whether you're looking for a new way to show your gym pride or simply want to add some personality to your workout wardrobe, custom workout t shirts are a great option. Seamless tie-dye long-sleeved gymwear is a popular choice for both men and women, and can be customized to fit your style. With so many different colors and patterns available, you're sure to find the perfect shirt to help you stand out from the crowd.

Custom workout t shirts seamless tie-dye long-sleeved gymwear

Introducing our new YELLOW Long Sleeve Sport Tee! This tee is perfect for a day out on the town or working up a sweat at the gym. Made from 100% breathable cotton, this tee will keep you comfortable all day long. Whether you're running errands or running a marathon, this tee is sure to become your new go-to. So don't wait, order your YELLOW Long Sleeve Sport Tee today!

YELLOW Long Sleeve Sport Tee

Nylon has been rising in popularity lately as a sport tee material. Its light weight and comfortable fit make it ideal for athletes who need to stay cool and dry during their workouts. Additionally, nylon is quick drying, so it's perfect for those who are always on the go and don't have time to stop and change.

Nylon Long Sleeve Sport Tee

Athletic apparel has seen a surge in popularity in recent years and spandex long sleeve sport tees are a part of that trend. They are comfortable, versatile, and can be worn for a variety of activities. Whether you are hitting the gym, going for a run, or just running errands, a spandex long sleeve sport tee is a great choice. They are also a great option for layering on colder days.

Spandex Long Sleeve Sport Tee

This comfortable long-sleeved sport tee is perfect for the adult who wants to feel stylish while working out. The breathable fabric and loose fit allows for a full range of motion, making it ideal for any activity. The shirt is available in a variety of colors to suit any taste, and it can be easily paired with shorts or sweatpants for a complete look.

Adults Long Sleeve Sport Tee

This Yoga Long Sleeve Sport Tee is the perfect garment for yoga lovers. It is made of a comfortable, breathable fabric that will keep you cool and dry during your practice. The shirt is designed to allow full range of motion, so you can focus on your poses and not your clothing. The long sleeves provide coverage and protection from the sun, while the lightweight fabric will keep you from overheating.

Yoga Long Sleeve Sport Tee

Item No.: YSH540-2

Color: BLACK

Size: S,M,L

Material: 90% nylon + 10% spandex

Packing: OPP bag

Breathable Long Sleeve Sport Tee

Item No.: YSH0066-3

Color: Black

Size: S/M/L/XL

Material: 60%Polyerter+35%Rayon+5%Spandex

Packing: One Polybag

Rayon Long Sleeve Sport Tee

Item No.: YSH540-3

Color: WHITE

Size: S,M,L

Material: 90% nylon + 10% spandex

Packing: OPP bag

WHITE Long Sleeve Sport Tee

Item No.: YSH541-1

Color: BLACK

Size: S,M,L

Material: 90% nylon + 10% spandex

Packing: OPP bag

Sustainable Long Sleeve Sport Tee

Item No.: YSH541-2

Color: WHITE

Size: S,M,L

Material: 90% nylon + 10% spandex

Packing: OPP bag

Waterproof Long Sleeve Sport Tee
Long Sleeve Sport Tee
The long-sleeved T-shirt, as the name suggests, is a T-shirt with the sleeves lengthened, which can cover the entire arm up to the wrist. These shirts combine the leisure and comfort of T-shirts with the full coverage of business/formal shirts. ... When the weather is extremely cold, long-sleeved T-shirts are perfect for stacking.
A long sleeve sport tee is perfect for comfortable lounging around the house or hitting the gym. They are also perfect for days when you don't want to wear a jacket but still want to stay cool. Sport tees come in a variety of styles and colors, so you can find one that fits your personality perfectly.
Advantages of Long Sleeve Sport Tee
Ideal for workouts and activities in the great outdoors
Lightweight, breathable fabric keeps you cool and comfortable
Slim fit for a streamlined look
Made with 50% cotton and 50% polyester for a durable and long lasting shirt
Standard US size S is recommended for a comfortable fit
China Sport Wear supplier, manufacturer, factory
China UNION DEAL is a professional supplier of Long Sleeve Sport Tee. The quality of Long Sleeve Sport Tee has been certified by the country and the price is low. Welcome new and old customers to call and book in bulk.
You can follow the link to see our facebook homepage.
Click on the link to go to our LinkedIn homepage.
You can also click the link below to enter our YouTube homepage to view.
Hot: China, Long Sleeve Sport Tee, supplier, manufacturer, factory, wholesale, in China