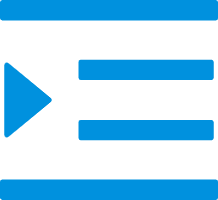 Long Sleeve Sport Tee
Sport sweatshirt

Item No.: YSH1615-1

Related product: Sport Wear

Color: Grey

Size: S/M/L/XL

Material: 90%nylon+10%spandex

Packing: poly bag

Sport sweatshirt

Item No.: YSH1615-2

Related product: Sport Wear

Color: Black

Size: S/M/L/XL

Material: 90%nylon+10%spandex

Packing: poly bag

Sport sweatshirt

Item No.: YSH1615-3

Related product: Sport Wear

Color: Purple

Size: S/M/L/XL

Material: 90%nylon+10%spandex

Packing: poly bag

Sport sweatshirt

Item No.: YSH1615-4

Related product: Sport Wear

Color: Pink

Size: S/M/L/XL

Material: 90%nylon+10%spandex

Packing: poly bag

Sport sweatshirt

Item No.: YSH1615-5

Related product: Sport Wear

Color: Pink

Size: S/M/L/XL

Material: 90%nylon+10%spandex

Packing: poly bag

Sport sweatshirt

Item No.: YSH1615-6

Related product: Sport Wear

Color: Blue

Size: S/M/L/XL

Material: 90%nylon+10%spandex

Packing: poly bag

Long Sleeve Sport Tee

Item No.: YSH536-1

Color: YELLOW

Size: S,M,L

Material: 90% nylon + 10% spandex

Packing: OPP bag

Long Sleeve Sport Tee

Item No.: YSH536-2

Color: PURPLE

Size: S,M,L

Material: 90% nylon + 10% spandex

Packing: OPP bag

Long Sleeve Sport Tee

Item No.: YSH536-3

Color: BLACK

Size: S,M,L

Material: 90% nylon + 10% spandex

Packing: OPP bag

Long Sleeve Sport Tee

Item No.: YSH538-1

Color: BLACK

Size: S,M,L

Material: 90% nylon + 10% spandex

Packing: OPP bag

Long Sleeve Sport Tee

Item No.: YSH538-2

Color: PINK

Size: S,M,L

Material: 90% nylon + 10% spandex

Packing: OPP bag

Long Sleeve Sport Tee

Item No.: YSH538-3

Color: GREY

Size: S,M,L

Material: 90% nylon + 10% spandex

Packing: OPP bag
Long Sleeve Sport Tee
The long-sleeved T-shirt, as the name suggests, is a T-shirt with the sleeves lengthened, which can cover the entire arm up to the wrist. These shirts combine the leisure and comfort of T-shirts with the full coverage of business/formal shirts. ... When the weather is extremely cold, long-sleeved T-shirts are perfect for stacking.
China Sport Wear supplier, manufacturer, factory
China UNION DEAL is a professional supplier of Long Sleeve Sport Tee. The quality of Long Sleeve Sport Tee has been certified by the country and the price is low. Welcome new and old customers to call and book in bulk.
Hot: China, Long Sleeve Sport Tee, supplier, manufacturer, factory, wholesale, in China