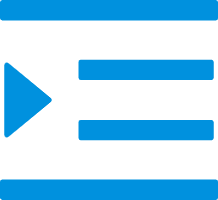 Sport Arm Band Bag
Item No:SPB0302-1

Color:Blue

Size: 10*18CM

Material: Neoprene

Packing: EACH ONE IN PE BAG

Sport Arm Band Bag

Item No:SPB0302-2

Color:Green

Size: 10*18CM

Material: Neoprene

Packing: EACH ONE IN PE BAG

Sport Arm Band Bag

Item No:SPB0302-3

Color:Black

Size: 10*18CM

Material: Neoprene

Packing: EACH ONE IN PE BAG

Sport Arm Band Bag

Item No:SPB0303-1

Color:Blue

Size: 9.5*17.5CM

Material: Polyester

Packing: EACH ONE IN PE BAG

Sport Arm Band Bag

Item No:SPB0303-2

Color:Lt Blue

Size: 9.5*17.5CM

Material: Polyester

Packing: EACH ONE IN PE BAG

Sport Arm Band Bag

Item No:SPB0303-3

Color:Black

Size: 9.5*17.5CM

Material: Polyester

Packing: EACH ONE IN PE BAG

Sport Arm Band Bag

Item No:SPB0304-3

Color:Gray

Size: 18*10CM

Material: Polyester

Packing: EACH ONE IN PE BAG

Sport Arm Band Bag

Item No:SPB0304-4

Color:Blue

Size: 18*10CM

Material: Polyester

Packing: EACH ONE IN PE BAG

Sport Arm Band Bag

Item No:SPB0305-3

Color:Blue

Size: 10*13.5*3.5CM

Material: Polyester

Packing: EACH ONE IN PE BAG

Sport Arm Band Bag

Item No:SPB0305-4

Color:Gray

Size: 10*13.5*3.5CM

Material: Polyester

Packing: EACH ONE IN PE BAG

Sport Arm Band Bag

Item No:SPB0306-3

Color:Blue

Size: 9.5*18CM

Material: Polyester

Packing: EACH ONE IN PE BAG

Sport Arm Band Bag

Item No:SPB0306-4

Color:Green

Size: 9.5*18CM

Material: Polyester

Packing: EACH ONE IN PE BAG

Sport Arm Band Bag
Sport Arm Band Bag
Now, as our conditions improve, we eat better every day, and if we persist in this way, our body will enter an unhealthy state. The way to solve this is to exercise. Generally we will choose to go. Do some simple exercises, such as running, so that you can have some effects. At this time, we will have some trouble with our mobile phones. If you don't bring them, you may miss a lot of information, and I found it. A product that can carry a mobile phone very well, it is a sport arm band bag.
China Sport Arm Band Bag supplier, manufacturer, factory
UNION DEAL is a company specializing in the production of Sport Arm Band Bag, Sport Arm Band Bag, Lilla Accessories, Hair Accessories, Sport bag, Fitness Accessories, many styles and low prices. The products are exported to dozens of countries and regions abroad. Welcome new and old customers to contact us to discuss cooperation, thank you.
Hot: China, Sport Arm Band Bag, supplier, manufacturer, factory, wholesale, in China