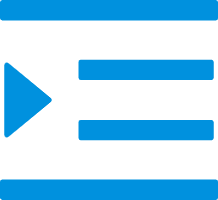 Sport Coat
A custom sports jacket is the perfect way to show your team spirit. Whether you're looking for a gift for a fellow fan or want to treat yourself, a custom jacket is a great way to show your support for your team. And with no minimum order, you can get one for every member of your family.

Custom sports jackets no minimum women zipper long sleeve jackets

A custom made sports jacket is the perfect gift for the fitness enthusiast in your life. Whether they are just starting out or are a seasoned pro, a custom made sports jacket will help them stay comfortable and dry during their workout. With a quick-drying zipper and a snug fit, these jackets are perfect for any woman who loves to stay active.

Custom made sports jackets tight quick-drying zipper women's top

A custom high-neck sports jacket with pockets is the perfect addition to any slim sportswear wardrobe. This piece is ideal for layering and adds a touch of luxury to any outfit. The high neckline and fitted silhouette are both flattering and stylish, while the pockets add a practical element. Whether you're wearing it on the slopes or in the city, this jacket will keep you looking good and feeling warm all winter long.

Custom high-neck sports jacket with pockets Slim sportswear

A custom sport jacket is a great way to show your support for your favorite team. They are also a great way to show your personality and style. There are many different types of custom sport jackets, but the best ones are lightweight and made of breathable fabric. This type of jacket is perfect for athletes or anyone who wants to stay cool and comfortable while they show their support for their team.

Best custom sport jackets Lightweight Athletic Clothing

A custom photo printed sweatshirt is the perfect gift for the special lady in your life. Whether she is your mother, sister, girlfriend, or wife, she will love the thoughtfulness and effort you put into creating a one-of-a-kind gift just for her. The sweatshirt is made of high-quality materials and comes in a variety of colors and sizes to fit any woman's taste.

Custom photo printed sweatshirt ladies casual hoodie with pockets

A custom hooded sports jacket is the perfect way to show your team spirit while staying cool and comfortable. At Wholesale Design, we can help you create a one-of-a-kind jacket that is sure to turn heads. Whether you are looking for a white mesh hoodie or something more flashy, we have you covered. Our experienced design team will work with you to create a jacket that is perfect for your team or event.

Custom hooded sports jackets wholesale design womens mesh white hooded

A custom ink sweatshirt is the perfect way to show your personality and style. Whether you are looking for a casual way to show your support for a cause or you want to make a statement at a party, a custom ink sweatshirt is a great way to do it. You can choose from a variety of designs and colors, and you can even have your own text or logo printed on the sweatshirt.

Custom ink sweatshirt women casual loose printing hoodie

With the chilly weather finally starting to fade, many people are looking forward to the warmer days of spring. For women, that means being able to break out their cute spring dresses and sandals. But what about when you just want to relax in something comfortable, like a hoodie? You don't have to sacrifice style for comfort with these five women's hoodies that are perfect for spring and beyond.

Custom women hoodies sports loose spring and autumn thin open-end sweatshirt

Whether you're looking for a casual wear or something to wear to the gym, these cheap custom sports jackets are perfect. Made from a polyester and spandex blend, they're comfortable and breathable. The full-zip design means you can easily take them on and off, and the fitness wear is available in black.

Cheap Custom Sports Jackets Black Full-Zip Fitness Wear

Athletes are often looking for clothing that will give them an edge on the competition while still being comfortable. Custom women sports hoodies offer a thin, comfortable option with pockets that can give athletes that extra advantage. These hoodies are made to be breathable and wick away sweat, helping athletes to stay cool and dry during competition.

Custom women sports hoodies comfortable thin with pockets sweatshirt

Item No:RSH0153-2

Color:White

Size: S/M/L/XL

Material: 80% Poly+20% Sp

Packing: Poly bag

Woman Quick-dry Sport Set

Item No:RSH0133-1

Related product: Sport Wear

Color:Black

Size: S/M/L/XL

Material: 87%nylon+13%Sp

Packing: poly bag

Woman Quick-dry Sport Set
Sport Coat
The sport coat is a stylish casual lounge jacket design for one person. It is worn on the pants that you don't have to match, and is used for traditional sports. Styles, fabrics, colors and patterns are more diverse than most suits; stronger and thicker fabrics are usually used, such as corduroy, suede, denim, leather and tweed.
Initially, sports jackets were worn as suitable clothing for participating in certain outdoor sports. Over time, they were adopted by people participating in such events and began to be used in more formal occasions, sometimes in school uniforms.
sport coat is a versatile piece of clothing that can be dressed up or down. It is a good choice for those who want to look professional but not dress too formal. The sport coat can be paired with a collared shirt and dress shoes to make an outfit more formal or with jeans and sneakers to make it more casual.
Tips when wash the sport coat
Sport coats are delicate items. Give them the love and care they deserve with a Sport Coat Wash!
-Wash Sport Coats in cold water with mild detergent.
-Hang Sport coats to dry.
-Use a lint-free cloth to remove any excess water or detergent.
-Do not use fabric softeners, bleach, or waxes.
China Sport Coat factory, supplier, manufacturer
China UNION DEAL are one of China's leading Sport Coat suppliers and also Sport Coat products exporter. Our Sport Coat product quality has passed international certification and the price is affordable. Welcome to call to order our products wholesale.
Hot: China, Sport Coat, supplier, manufacturer, factory, wholesale, in China