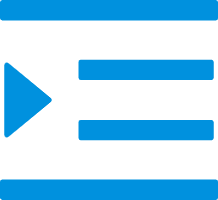 Sport Coat
Woman Quick-dry Sport Set

Item No:RSH0153-2

Color:White

Size: S/M/L/XL

Material: 80% Poly+20% Sp

Packing: Poly bag

Woman Quick-dry Sport Set

Item No:RSH0133-1

Related product: Sport Wear

Color:Black

Size: S/M/L/XL

Material: 87%nylon+13%Sp

Packing: poly bag

Woman Quick-dry Sport Set

Item No:RSH0133-2

Related product: Sport Wear

Color:purple

Size: S/M/L/XL

Material: 87%nylon+13%Sp

Packing: poly bag

Woman Quick-dry Sport Set

Item No:RSH0133-3

Related product: Sport Wear

Color:Green

Size: S/M/L/XL

Material: 87%nylon+13%Sp

Packing: poly bag

Woman Quick-dry Sport Set

Item No:RSH0133-4

Related product: Sport Wear

Color:Grey

Size: S/M/L/XL

Material: 87%nylon+13%Sp

Packing: poly bag

Woman Quick-dry Sport Set

Item No:RSH0134-1

Related product: Sport Wear

Color:Black

Size: S/M/L/XL

Material: 85%nylon+15%Sp

Packing: poly bag

Woman Quick-dry Sport Set

Item No:RSH0134-2

Related product: Sport Wear

Color:White

Size: S/M/L/XL

Material: 85%nylon+15%Sp

Packing: poly bag

Woman Quick-dry Sport Set

Item No:RSH0134-3

Related product: Sport Wear

Color:Blue

Size: S/M/L/XL

Material: 85%nylon+15%Sp

Packing: poly bag

Woman Quick-dry Sport Set

Item No:RSH0134-4

Related product: Sport Wear

Color:pink

Size: S/M/L/XL

Material: 85%nylon+15%Sp

Packing: poly bag

Woman Quick-dry Sport Set

Item No:RSH0134-5

Related product: Sport Wear

Color:Green

Size: S/M/L/XL

Material: 85%nylon+15%Sp

Packing: poly bag

Woman Quick-dry Sport Set

Item No:RSH0150-1

Related product: Sport Wear

Color:Black

Size: S/M/L/XL

Material: 87%nylon+13%Sp

Packing: poly bag

Woman Quick-dry Sport Set

Item No:RSH0150-2

Related product: Sport Wear

Color:White

Size: S/M/L/XL

Material: 87%nylon+13%Sp

Packing: poly bag
Sport Coat
The sport coat is a stylish casual lounge jacket design for one person. It is worn on the pants that you don't have to match, and is used for traditional sports. Styles, fabrics, colors and patterns are more diverse than most suits; stronger and thicker fabrics are usually used, such as corduroy, suede, denim, leather and tweed.
Initially, sports jackets were worn as suitable clothing for participating in certain outdoor sports. Over time, they were adopted by people participating in such events and began to be used in more formal occasions, sometimes in school uniforms.
China Sport Coat factory, supplier, manufacturer
China UNION DEAL are one of China's leading Sport Coat suppliers and also Sport Coat products exporter. Our Sport Coat product quality has passed international certification and the price is affordable. Welcome to call to order our products wholesale.
Hot: China, Sport Coat, supplier, manufacturer, factory, wholesale, in China