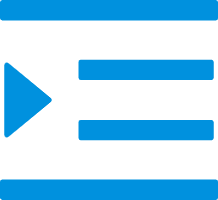 Sport Legging
When it comes to working out, everyone wants to feel comfortable in what they are wearing. But what if you could also look good while working out? That is where custom rhinestone yoga pants come in. These pants are not only comfortable, but they also feature a unique design that is sure to turn heads. Whether you are hitting the gym or going for a run, these pants will help you stand out from the rest.

Custom rhinestone yoga pants manufacturer

There's no doubt that athleisure is one of the hottest trends in fashion right now. Comfortable, stylish and versatile, it's no wonder that everyone from celebrities to everyday people are rocking the look. One of the key pieces in any athleisure outfit is a great pair of track pants, and if you're looking for a pair that's on trend and budget-friendly, you'll want to check out China's selection of loose jogger track pants wholesale.

china loose jogger track pants wholesale

There's nothing worse than being out and about, and realizing you don't have a place to put your phone or keys. With these yoga pants, that will never be a problem again! These high waisted black pants come with pockets big enough to fit all your essentials, so you can go about your day without a care in the world. Whether you're running errands or hitting the gym, these pants will keep you comfortable and stylish at the same time.

yoga pants with pockets high waisted black

With athleisure becoming increasingly popular in recent years, it's no surprise that custom printed jogger pants are becoming more and more popular as well. These pants are perfect for those who want to be comfortable and stylish at the same time. And with so many different colors and designs to choose from, there's sure to be a pair of custom printed jogger pants that's perfect for everyone.

Custom printed jogger pants drawstring tie dye track pants

Jogger pants are one of the most comfortable and versatile pieces of clothing a woman can own. They can be dressed up or down, depending on the occasion, and they always look stylish. Plus, jogger pants are incredibly comfortable, which is why they've become a staple in many women's wardrobes.

Custom made jogger pants womens high waist track pants

Athletic pants are an essential part of any sportswear ensemble, and finding the right pair can make all the difference in your performance. Custom athletic pants are a great option for those who want the perfect fit. Blank polyester running pants are a versatile option that can be used for a variety of activities.

Sport shortCustom athletic pants blank polyester running pants

If you're looking for the perfect pair of yoga pants, look no further than custom photo printed leggings! You can choose any design or image to be printed on the fabric, making them completely unique to you. Whether you want a fun pattern or a meaningful quote, you can find it all with custom printing.

Custom photo yoga pants suppliers printed legging yoga pants with face

Looking for the perfect pair of yoga pants? Look no further than custom rhinestone yoga pants high waisted fold over leggings. These leggings are made of a high quality material that will hold up during even the most intense yoga session. Plus, the rhinestones add a touch of personality to your look.

Custom rhinestone yoga pants high waisted fold over leggings manufacturer

Leopard print is one of the most popular prints for women's clothing, and now you can find it on workout pants! These high waisted yoga leggings are custom made with leopard print fabric, and they're perfect for your next yoga class or trip to the gym. You'll love the way they look and feel, and they're sure to help you stay motivated to reach your fitness goals.

Custom leopard printed workout pants wholesale high waisted yoga leggings

When it comes to working out, comfort is key. That's why finding the right pair of yoga leggings is so important. But what if you could custom make your own yoga leggings? With a few simple steps, you can create the perfect pair of black high waisted pants.

Custom make your own yoga leggings black high waisted pants

Yoga pants are becoming increasingly popular as both casual and athletic wear. Many individuals are looking for custom designed yoga pants wholesale to create their own unique look. High waisted band leggings with logo are one option for those looking for something a little different. These leggings can be purchased at a fraction of the cost of traditional retail yoga pants.

Custom design yoga pants wholesale high waisted band leggings with logo

Custom yoga pants are a recent trend that is growing in popularity. They allow people to have their own unique and comfortable pair of pants that they can wear anywhere. They can be worn to the gym, outdoors, or even just at home. Yoga pants are a great way to stay active and look good while doing it.

Custom yoga pants
Women's Sport Legging
When women wear leggings, they want to feel comfortable and stylish at the same time. Leggings can be worn for a variety of activities, such as hiking, running, or even just around the house. They come in all different colors, styles, and lengths. There are also different types of leggings available, including compression leggings, yoga pants, and sweatpants.
Sport leggings are so comfortable that you might want to wear them even if you are not working out in the gym. Sports casual wear, or wearing exercise equipment when you are not working out, is very popular, so you will be very suitable for today's fashion.
Sport leggings are a recent craze that have taken the world by storm. They are leggings that are designed specifically for athletes and fitness enthusiasts. These pants offer a great deal of flexibility and support while still being comfortable to wear. They come in all different colors and styles, making them perfect for any athlete or fitness enthusiast.
Women's sport leggings are a versatile piece of clothing that can be worn for a variety of activities. They can be worn to run, jog, or cycle, and they can also be used for yoga, Pilates, and other exercise classes. These pants provide support and comfort while you are working out, and they can be machine-washed and dried quickly.
How to chose a women's sport legging
Something as simple as choosing the right women's sport legging can be confusing. There are a number of factors to consider, including the type of activity, the intended use and the fabric.
There are a lot of different types of sport leggings on the market, but which one is the best for you? Here are five factors to consider when buying sport leggings: fit, material, compression, coverage, and style.
Sport leggings can be made from a variety of materials, including cotton, spandex, and nylon. They come in a variety of fits, from tight to loose.
China Sport Legging supplier, manufacturer, factory
The popularity of leggings in the fashion world has led to their use in sport. Leggings provide a comfortable and supportive fit, making them a popular choice for athletes. They come in a variety of styles and colors, making them versatile for any activity. With so many benefits to leggings, it is no wonder they are quickly becoming one of the most popular sportswear items.
China UNION DEAL is a professional supplier of Sport Legging, with good quality and low price. We sincerely recruit domestic and foreign agents. Sport Legging products are exported to dozens of foreign countries and regions. Welcome to contact us for cooperation.
You can follow the link to see our facebook homepage.
Click on the link to go to our LinkedIn homepage.
You can also click the link below to enter our YouTube homepage to view.
Hot: China, Sport Legging, supplier, manufacturer, factory, wholesale, in China