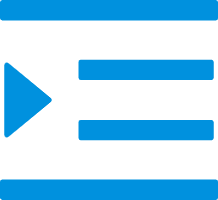 Sport Short
Sport Short

Item No:YSH530-1

Color:Black

Size: S,M,L

Material: 90% nylon + 10% spandex

Packing: OPP bag

Sport Short

Item No:YSH530-2

Color:Pink

Size: S,M,L

Material: 90% nylon + 10% spandex

Packing: OPP bag

Sport Short

Item No:YSH530-3

Color:Red

Size: S,M,L

Material: 90% nylon + 10% spandex

Packing: OPP bag

Sport Short

Item No:YSH531-1

Color:Pink

Size: S,M,L

Material: 90% nylon + 10% spandex

Packing: OPP bag

Sport Short

Item No:YSH531-2

Color:Blue

Size: S,M,L

Material: 90% nylon + 10% spandex

Packing: OPP bag

Sport Short

Item No:YSH531-3

Color:Black

Size: S,M,L

Material: 90% nylon + 10% spandex

Packing: OPP bag

Sport Short

Item No:YSH1314-1

Color:Blue

Size: S/M/L/XL

Material: 90%nylon+10%spandex

Packing: poly bag

Sport Short

Item No:YSH1314-2

Color:Green

Size: S/M/L/XL

Material: 90%nylon+10%spandex

Packing: poly bag

Sport Short

Item No:YSH1314-3

Color:Green

Size: S/M/L/XL

Material: 90%nylon+10%spandex

Packing: poly bag

Sport Short

Item No:YSH1314-4

Color:Grey

Size: S/M/L/XL

Material: 90%nylon+10%spandex

Packing: Poly bag

Sport Short

Item No:YSH1314-5

Color:Pink

Size: S/M/L/XL

Material: 90%nylon+10%spandex

Packing: Poly bag

Sport Short

Item No:YSH1314-6

Color:Pink

Size: S/M/L/XL

Material: 90%nylon+10%spandex

Packing: Poly bag
China Sport Short supplier, manufacturer
MATERIALS of China Sport Short:
1. Solid Color of China Sport Short: Polyester/Spandex, Charcoal: Cotton/Polyester/Spandex
2. WICKING. Moisture-wicking fabric keeps you dry during your most intense workout
3. Material FEELS of China Sport Short: Soft, lightweight, breathable and live-in comfortable
4. Stay comfortable and relaxed during any time of the day with the High Waist Yoga Shorts
China Sport Short supplier
UNION DEAL is a leading China Sport Wear supplier, Sport bag manufacturer that focuses on China Sport Wear, Sport bag. Innovation is the driving force for us to establish competitive advantage, and is the key to our leading position in the fierce international market competition.
We believe that innovation leads development, and we continue to create new products to meet the needs of more customers.