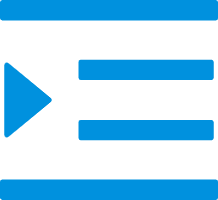 Sport Tank Top
Item No.: YSH0024-1

Color: Grey

Size: S/M/L/XL

Material: 60%nylon+35%polyester+5%spandex

Packing: poly bag

Sports tank top cropped

Item No.: YSH0024-2

Color: Orange

Size: S/M/L/XL

Material: 60%nylon+35%polyester+5%spandex

Packing: poly bag

Sports bra tank top combo

Item No.: YSH0024-3

Color: Green

Size: S/M/L/XL

Material: 60%nylon+35%polyester+5%spandex

Packing: poly bag

Sport tank top

Item No.: YSH0024-4

Color: Purple

Size: S/M/L/XL

Material: 60%nylon+35%polyester+5%spandex

Packing: Poly bag

Sports bra tank top plus size

Item No.: YSH0035-1

Color: Grey

Size: S/M/L/XL

Material: 60%nylon+35%polyester+5%spandex

Packing: Poly bag

Tank top sports t shirts

Item No.: LA170-0001

Related product: Sport tank top

Color:Black

Size: S/M/L/XL

Material: 60%nylon+35%polyester+5%spandex

Packing: OPP Bag

Nylon yoga seamless underwear

Item No.: LA170-0003

Related product: Sport tank top

Color: rust red

Size: S/M/L/XL

Material: 60%nylon+35%polyester+5%spandex

Packing: OPP Bag

Rust red yoga seamless underwear

Item No.: LA170-0003

Related product: Sport tank top

Color: Black

Size: S/M/L/XL

Material: 60%nylon+35%polyester+5%spandex

Packing: OPP Bag

Polyester yoga seamless underwear

Item No.: LA170-0005

Color: Beige

Size: S/M/L/XL

Material: 90%nylon+10%spandex

Packing: poly bag

Beige yoga seamless underwear

Item No.: LA170-0006

Related product: Sport tank top

Color: Beige

Size: S/M/L/XL

Material: 90%nylon+10%spandex

Packing: poly bag

Spandex yoga seamless underwear

Item No.: YSH1616-1

Color: Purple

Size: S/M/L/XL

Material: 90%nylon+10%spandex

Packing: Poly bag

Sport tank top

Item No.: YSH1616-2

Color: Black

Size: S/M/L/XL

Material: 90%nylon+10%spandex

Packing: Poly bag

Sport tank top
Sport Tank Top
Sport Tank Top include vests and sports bras, which are worn to prevent female breasts from being hurt during exercise. A bra is one of the underwear used by women. Its function is to cover and support the breasts, and it has a good role in shaping the breasts.
Sport tank tops are a popular style among women in the summertime. They are not just for show, though; these tops can help keep you cool and comfortable during workouts. Whether you're going for a casual jog or hitting the gym hard, a sport tank top is an ideal choice.
When is the Sport Tank Top suitable?
Sport Tank Top, as the name suggests, are worn during exercise. Girls must wear Sport Tank Top for sports. The reason is that girls' chests have many ligaments shaped to maintain the shape of their chests. When you run, the bouncing action stretches these ligaments and they will not return to their original shape. With each step, your chest will shake up and down, and the larger the bust size, the greater the amplitude of the chest.
Daily underwear is not designed for the situation during exercise, so it will cause damage to the chest. Wearing regular underwear during exercise for a long time will have adverse effects on the body, such as: causing the chest to no longer be tight, affecting the shape of the chest, and causing the chest to droop in severe cases. Therefore, running is not as low-intensity as walking and yoga. These exercises only require simple support of the chest. Running-specific bras are generally composed of thicker, heavier fabrics, which will completely cover your chest to reduce the impact of jumping on your chest.
Advantages & Features of Sport Tank Top
The Sport Tank Top is made of high quality materials that make it durable and comfortable to wear.
The fabric is breathable and moisture-wicking, which makes it perfect for working out or playing sports.
It has a loose fit and a racerback style that allows you to move and breathe easily.
The tank top is also tagless, which eliminates the annoyance of tags scratching your skin.
The Sport Tank Top comes in a variety of colors and sizes, so you can find the perfect one for you.
Types of Sport Tank Top
One of the recent trends in fashion is sport tank tops. They are comfortable, stylish, and can be worn for a variety of activities. There are many different types of sport tank tops, each with its own purpose. Some are designed for exercise, others for sun exposure, and still others are perfect for both. Whether you're looking for a versatile top to take your workouts to the next level or something to wear while enjoying the outdoors, sport tank tops are a great option.
There are many types of sport tank tops, so find the style that is perfect for you! There are tank tops that are tight fitting and show your stomach muscles, there are tank tops that are loose fitting and show off your curves, and there are tank tops that have a V-neck or scoop neckline. You can also choose a tank top that has a sports team logo on it or one that has a graphic design.
When it comes to sport tanks, there are a variety of different styles and materials that you can choose from. Some tanks are made from very soft materials, such as cotton, while others are made from more durable materials, such as polyester. Additionally, there are tanks made from a variety of different fabrics, including fleece, cotton blend, and rayon.
China Sport Tank Top supplier, manufacturer, factory
China UNION DEAL are one of China's leading Sport Tank Top suppliers and also Sport Wear products exporter. Our Sport Tank Top product quality has passed international certification and the price is affordable. Welcome to call to order our products wholesale.
You can follow the link to see our facebook homepage.
Click on the link to go to our LinkedIn homepage.
You can also click the link below to enter our YouTube homepage to view.
Hot: China, Sport Tank Top, supplier, manufacturer, factory, wholesale, in China