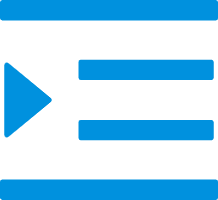 Sport Waist Bag
It has a roomy main compartment that can fit your phone, keys, cash, and other small items.

The bag also has a built-in water bottle holder to keep your drink close by.

The Gym Waist Bag features a comfortable adjustable waist strap that ensures a secure fit.

It's made of durable and water resistant neoprene material, making it perfect for use in any weather condition.

The bag is also machine washable, making it easy to keep clean.

Gym Waist Bag

When it comes to finding the best hunting fanny pack, there are a few things you need to take into consideration. The size of the pack, for one, is important – you don't want something too bulky that will weigh you down, but you also don't want something so small that it can't fit all your essentials. The type of material is also important; you'll want something durable that can stand up to the elements and any wear and tear from hiking or climbing.

Best Hunting Fanny Pack

A custom sport waist bag is a type of bag that is worn around the waist and used to hold various items, such as a phone, keys, or wallet. These bags are often used by people who are engaged in activities such as running, hiking, or cycling. There are many benefits to using a custom sport waist bag, including the fact that they can help to keep your belongings safe and secure.

Custom sport waist bag

This blue sport waist bag is perfect for carrying all of your essentials while you're on the go. The bag features a main compartment with a zip closure, as well as an inner pocket and an outer pocket for easy access to your belongings. The bag also has an adjustable strap so that you can wear it across your body or around your waist, depending on your preference.

Blue sport waist bag

A black sport waist bag is the perfect accessory for the modern woman on the go. It is both stylish and functional, and can be worn with a variety of different outfits. Whether you are headed to the gym or running errands around town, a black sport waist bag will keep you organized and looking great.

Black sport waist bag

A green sport waist bag is perfect for carrying all of your essentials while you are on the go. This bag features a zippered main compartment, a front zippered pocket, and an adjustable waist strap. The bag is made from durable polyester material and is available in a variety of colors.

Green sport waist bag

A neoprene sport waist bag is a versatile and convenient way to carry your belongings when you are on the go. Whether you are going for a run, hitting the gym, or just running errands, a neoprene sport waist bag can help you keep your things organized and close at hand.

Neoprene sport waist bag

A unisex sport waist bag is a type of bag that can be worn by either gender and is designed to hold various items while engaging in physical activity. This type of bag is often made from breathable materials such as mesh or nylon, and usually has one or more compartments for storing items such as a water bottle, keys, and a phone.

Unisex sport waist bag

A polyester sport waist bag is a comfortable and convenient way to carry your belongings while you are on the go. It is made of a durable and lightweight material that is easy to care for. The bag has a roomy main compartment and several smaller pockets that are perfect for holding your keys, cell phone, and other items. The adjustable strap makes it easy to wear the bag around your waist, and the reflective trim adds a touch of safety for evening or early morning workouts.

Polyester sport waist bag

A waist bag, or fanny pack as they are sometimes called, is a small bag that can be worn around the waist. They are perfect for carrying small items such as a phone, keys, and a wallet. Waist bags are becoming more popular with adults as they realize how convenient they are. Whether you are going for a run or just running errands, a waist bag can free up your hands while still carrying everything you need.

Adults sport waist bag

A good solid sport waist bag is a must-have for anyone who likes to be active. Whether you are going for a run, hitting the gym, or playing a sport, it is important to have a place to store your things. This bag has a lot of compartments to hold all of your things, and it is comfortable to wear. It also has a water bottle holder, so you can stay hydrated while you are working out.

Solid sport waist bag

A chinlon sport waist bag is a versatile and stylish accessory that can be worn by both men and women. It is perfect for carrying all of your essentials, whether you are going to the gym or on a hike. The bag is made from a durable material that will protect your belongings from the elements.

Chinlon sport waist bag
Sport Waist Bag
Sport waist bag, or waist bag (US), waist bag, moon bag, belly bag (American English), Gee Bag (Ireland) or waist bag (British English) is a small cloth bag that is tied to the waist like a belt, using the upper hip The belt is usually fixed with some kind of buckle to facilitate movement.
China Sport Waist Bag manufacturer, supplier, factory
Find Sport Waist Bag for your production line Get more details of Sport Waist Bag from UNION DEAL and contact us to get price quotation. UNION DEAL is one of the leading Sport Waist Bag Manufacturers, Our product quality has passed international certification, and the price is affordable, welcome to call and order our products wholesale.
Hot: China, Sport Waist Bag, supplier, manufacturer, factory, wholesale, in China