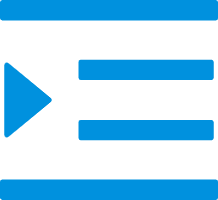 Sport Wear
Athletic and modern, this grey yoga sport sweatshirt is perfect for your next work-out.

Grey yoga sport sweatshirt

Whether you're hitting the gym or going for a run, this black yoga sport sweatshirt is the perfect choice for your activewear needs. Made of a polyester and spandex blend, this sweat-wicking and quick-drying fabric will keep you comfortable no matter how hard you work. The relaxed fit allows you to move freely, while the thumbholes add an extra touch of functionality.

Black yoga sport sweatshirt

If you're looking for a stylish and comfortable yoga sweatshirt, the Purple yoga Sport sweatshirt is a great option. Made from a soft cotton blend, this sweatshirt is perfect for both men and women. It features a classic crew neck design and ribbed cuffs and waistband. The purple color is perfect for yoga or any other type of exercise.

Purple yoga Sport sweatshirt

Whether you're looking for a new way to stay physically fit or simply want to add a splash of color to your wardrobe, a pink yoga sport sweatshirt may be just what you need. This type of shirt is designed to provide both comfort and style, making it ideal for active individuals. In addition to being available in a variety of colors, pink yoga sport shirts are also typically made from breathable materials, ensuring that you stay cool and comfortable during your workout.

Pink yoga sport sweatshirt

A new line of yoga sport sweatshirts has been released made out of nylon. The fabric is lightweight and breathable, making it ideal for working out in. The shirts come in a variety of colors and are sure to make you stand out in a class. They are also machine washable and dryer friendly.

Nylon yoga sport sweatshirt

A blue yoga sport sweatshirt is the perfect way to stay comfortable and stylish while working out. With a variety of colors and styles to choose from, you can find the perfect shirt to match your personality and style. Whether you're looking for a simple, solid color or a more detailed design, there's a blue yoga sport sweatshirt that's right for you.

Blue yoga sport sweatshirt

Categories Sport hoodie

Design OEM / ODM

Material Spandex or can be customized

Color Multi color optional,can be customized as Pantone No

Size Provide all sizes or Customized size

MOQ 100PCS Per Desihn

Label&Tag Customized

Payment terms T/T, Paypal, Western Union.

Shipping By sear, by air, by DHL/UPS/TNT etc.

Best custom sport hoodie plus size women thicken warm loose sweatshirt

Technics Flatlock Seam

MOQ 100PCS Per Desihn

Label&Tag Customized

Packing Packed as requirements

FOB port Shenzhen or Guangzhou

Payment terms T/T, Paypal, Western Union.

Delivery time Within 25-40 days after comforming the details of the pre production sample

Shipping By sear, by air, by DHL/UPS/TNT etc.

Gym clothing suppliers black activewear jumpsuit wholesale

Categories Womens activewear wholesale

Brand Xinfuactivewear

Design OEM / ODM

MOQ 100PCS Per Desihn

Label&Tag Customized

Packing Packed as requirements

Design OEM / ODM

Women's Activewear Sets Wholesale honeycomb leggings Manufacturer

Shopping for the perfect pair of athletic shorts can be tough. You want something that looks good and performs well, but you also don't want to spend a lot of money. Custom Athletic Shorts Manufacturers Fake 2 Piece Set Ladies Shorts may be the answer to your problem. These shorts are made from high quality materials and are designed to last.

Custom Athletic Shorts Manufacturers Fake 2 Piece Set Ladies Shorts

Categories Wholesale gym clothing

Brand Union Deal activewear

Design OEM / ODM

Material 86%Nylon 14Spandex or can be customized

Fabric Nylon Spandex: 280-320GSM.

Color Can be customized as Pantone No

Technics Flatlock Seam

MOQ 100PCS Per Desihn

Label&Tag Customized

Blank gym clothing wholesale sports bra and leggings workout set

Item No:YSH1325-1

Color:Pink

Size: S/M/L/XL

Material: 90%nylon+10%spandex

Packing: Poly bag

Sport Set
China Sport Wear
There's a reason why sportswear is one of the most popular items to shop for: it makes you look and feel your best. When you put on sportswear, you're saying that you're ready to hit the ground running, whether it's at the gym or out on a run.
Sport Wear refers to clothing dedicated to sports competitions. In a broad sense, it also includes clothing worn for outdoor sports activities. Sport Wear is usually designed and manufactured in accordance with the specific requirements of sports events.Sport Wear is mainly divided into yoga suits, track suits, ball suits, water suits, ice suits, weightlifting suits, wrestling suits, gymnastics suits, mountaineering suits, fencing suits, etc.The following are the customized services provided by UNION DEAL, you can choose what you need:
Sport Tank Top | Long Sleeve Sport Tee | Sport Coat | Sport Short | Wholesale womens activewear | Wholesale fitness clothing | Custom sports bra | Custom sports hoodies | Custom sports jackets | Wholesale leggings | Yoga tank tops Wholesale | Custom sweatshirts | Custom yoga pants | Custom jogger pants | Custom running shorts | Wholesale biker shorts
Where can I buy suitable sport wear
The sporting world is full of different types of sportswear. It can be difficult to find the right clothing for the right activity. This article will provide you with some tips on where to buy sportswear that is appropriate for any activity. When shopping for sportswear, keep in mind the type of activity you plan to participate in. For example, if you are going to play tennis, you will need tennis clothes, not running clothes.
There are many places where you can buy sport wear. You can buy sports clothes in department stores, sporting goods stores, and online. You can also buy sport wear at sporting goods stores that sell outdoor gear and equipment.Don't hesitate to come to UNION DEAL to find the best sportswear for you.
How often should I wash my sport wear
Sportswear can be easily contaminated with sweat, dirt, and other bodily fluids. While some sportswear can be machine-washed in a cold water cycle with a mild detergent, others may require more vigorous care. In general, sportswear should be washed at least once a week if it is to remain clean and odor-free.
Sport wear should be regularly washed to protect it from dirt, sweat and bacteria. Sport clothes can be machine washed in cold water with a mild detergent. Tumble drying is not recommended as this may damage the fabric.
What are the different types of sport wear
There are many types of sportwear. The most common types are T-shirts and shorts. There are also sports bras, sweatpants, jackets, and shoes. Some people like to use helmets when they play sports, while others don't.
How to choose women's sport wear
There are a few things to take into account when choosing sportswear for women. First, the clothing needs to be comfortable and provide adequate protection. Second, it is important to find clothes that fit well and look good. Third, consider the type of sport you are participating in and the weather conditions. Fourth, be aware of what other items of clothing you will need to bring with you, such as undergarments and a hat.
When it comes to choosing women's sport wear, there are a few things to keep in mind. First and foremost, you'll want to make sure the clothing is comfortable and fits well. Next, consider the style and colors that will look good on you. Finally, be sure to find athletic clothing that is durable and can withstand a lot of wear and tear.
China Sport Wear supplier, manufacturer, factory
China UNION DEAL are one of China's leading Sport Wear suppliers and also Sport Wear products exporter. Our Sport Wear product quality has passed international certification and the price is affordable. Welcome to call to order our products wholesale.
Hot: China, Sport Wear, supplier, manufacturer, factory, wholesale, in China
You can follow the link to see our facebook homepage.
Click on the link to go to our LinkedIn homepage.
You can also click the link below to enter our YouTube homepage to view.