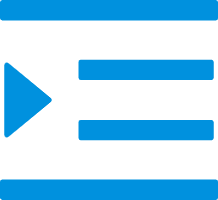 Sport bag
The bag is made of a durable and sturdy material that will hold up against wear and tear.

It has multiple compartments and pockets that can store everything you need securely.

The bag is comfortable to carry with padded shoulder straps.

It is a great value for the price and will last for many seasons of use.

Sport Bags For Sale

It has a roomy main compartment that can fit your phone, keys, cash, and other small items.

The bag also has a built-in water bottle holder to keep your drink close by.

The Gym Waist Bag features a comfortable adjustable waist strap that ensures a secure fit.

It's made of durable and water resistant neoprene material, making it perfect for use in any weather condition.

The bag is also machine washable, making it easy to keep clean.

Gym Waist Bag

This dry bag is perfect for kayaking and can hold a lot of gear

The waterproof and durable design will keep your belongings safe and dry

The roll-top closure system is easy to use and keeps the water out

The bag features comfortable shoulder straps that make it easy to carry

Dry Bag For Paddle Boarding and Kayaking

The bag is made of a durable and sturdy material that will hold up against wear and tear.

It has multiple compartments and pockets that can store everything you need securely.

The bag is comfortable to carry with padded shoulder straps.

It is a great value for the price and will last for many seasons of use.

Extra Large Sports Bag

This is a great sports bag that can be personalised with the name of the person who will be using it.

It is made of a sturdy and durable material that will last for a long time.

The bag has a lot of different compartments and pockets that can be used to store different items.

It is very comfortable to carry around, thanks to the padded shoulder straps.

The bag can be easily washed in the washing machine.

Personalised Sports Bag

If you're looking for a Best Tennis Bags,Leather Tennis Bag supplier or factory, Union Deal is your go-to source.This company offers the latest and greatest products. Plus, their prices are unbeatable. So why wait? Contact Union Deal today to get started!

Best Tennis Backpack 2021

The deck bag is perfect for holding all of your gear while you're out on the water.

It has plenty of room for a paddle, PFD, and other equipment.

The bag features a comfortable shoulder strap for easy transport.

It's made from durable materials that can withstand extreme conditions.

The deck bag is an essential piece of equipment for any paddler.

Various Dry Bags for Paddle board

100% Official Licensed Product

Mesh Pockets for Storage

Dual Carry Handles

Waterproof Base

Disc Golf Backpack With Cooler

100% Official Licensed Product

Mesh Pockets for Storage

Dual Carry Handles

Waterproof Base

Personalised Football Boot Bag

A track and field backpack is a versatile piece of equipment that can be used for a variety of purposes. Whether you need a backpack to hold your spikes and other equipment for practice or a race, or you need a bag to carry your water and snacks during a long run, there is a track and field backpack out there that will suit your needs.

Kinds of Track and Field Backpack

When it comes to finding the best hunting fanny pack, there are a few things you need to take into consideration. The size of the pack, for one, is important – you don't want something too bulky that will weigh you down, but you also don't want something so small that it can't fit all your essentials. The type of material is also important; you'll want something durable that can stand up to the elements and any wear and tear from hiking or climbing.

Best Hunting Fanny Pack

Item No:SPB0301

Color:Black

Size: 39*8*46CM

Material: Polyester

Packing: EACH ONE IN PE BAG

Drawstring Waterproof Bag
About Sport bag
Sport bag, a bag used by athletes during training and competitions. Mainly in rucksack and waist bag styles. The material requires water resistance, breathability, wear resistance and light weight. The model structure is reasonable. The appearance is new, the colors are eye-catching, and the logo is decorated.
A sport bag is a bag that is specifically designed to store sports equipment, such as balls, bats, and cleats. Sport bags come in many different shapes and sizes, and can be purchased at sporting goods stores or online. Sport bags are convenient for transporting sports equipment around the home, to a park, or to a game.
A sport bag is a versatile and necessary piece of equipment for any athlete. Whether you're training for a marathon or just playing a pick-up game with friends, having the right gear will make all the difference. Here are five essential items to include in your sport bag: water bottle, snacks, sunblock, hat, and sunglasses.
Type Of A Sport Bag
A sport bag is an essential item for every sportsperson. We have a wide range of sport bags available at UNION DEAL. Choose from a variety of brands and styles.
Choosing the right sport bag can be daunting. There are so many styles and options to choose from! In this article, we will discuss the different styles of sport bags and their pros and cons. We will also give you our top 6 picks for the best sport bags on the market.
Fitness Bag
A fitness bag is an essential piece of equipment for any exerciser. It not only contains the necessary tools for working out, but it can also be used as a storage container for clothes, shoes, and other personal belongings. When choosing a fitness bag, it is important to consider the type of exercise you plan to do and what type of bag is best suited for that activity.
Sport Backpack
For athletes and sports enthusiasts, a sport backpack is essential for carrying all of their gear. Backpacks come in different sizes and styles to fit everyone's needs, and many include compartments for organization. Whether you're heading to the gym or exploring a new trail, a good sport backpack will help you stay safe and prepared.
Sport Crossbody Bag
If you're looking for a versatile handbag that can handle a variety of activities, sport crossbody bag is the perfect option. This style is perfect for carrying your essentials while you're out and about, whether you're going to the gym or running errands. Not only is it spacious and comfortable, but it also comes in a variety of colors and patterns to suit your unique style.
Sport Waist Bag
A sport waist bag is an essential piece of gear for any athlete. It can be used for carrying clothes, food, and other essentials while you're on the go. These bags are versatile and can be worn around your waist, over your shoulder, or tucked under your arm. They're also comfortable to wear and provide a safe place to store your belongings. If you're planning on participating in any sports, be sure to invest in a sport waist bag!
Sport Arm Band Bag
Looking for a stylish and functional arm band bag? Check out Sport Arm Band Bag! This bag is perfect for carrying your belongings while you're out and about, whether you're hitting the gym or hitting the trails. The bag is made from durable materials that will hold up to regular wear and tear. Plus, the stylish design will complement any outfit you have.
Drawstring Waterproof Bag
A drawstring waterproof bag is a great way to keep your belongings safe from the rain. This type of bag is perfect for carrying items like your laptop or tablet, since it will keep them dry and protected from the elements. Not only that, but a drawstring waterproof bag can also be used as a makeshift raincoat, providing extra protection against the weather.
How to chose a Sport bag
When it comes to choosing the perfect sport bag, there are a few things to keep in mind. The following tips will help you choose the right bag for your needs and preferences.
1. What is the purpose of the sport bag?
2. What type of activities will it be used for?
3. What type of bag is most comfortable for you?
4. What are your budget constraints?
Sports Bag Material
Sports bags come in a variety of materials, but plastic is the most popular. It is durable, lightweight and easy to clean. Other materials include canvas, leather, rubber and vinyl. Each has its own advantages and disadvantages.
Some people prefer canvas because it is water resistant and can be made into a variety of different styles. Leather is strong and makes for a luxurious bag, but it can be expensive and difficult to clean.
China Sport bag supplier, manufacturer, factory - UNION DEAL
Wholesale Sport Bag, choose UNION DEAL, Products have been exported to more than 30 countries and regions all over the world. Service tenet:The company will adhere to "Take the good faith as the premise, quality and service as the center, achieve the win-win goal with the cooperator" more attentively to provide customers ar products in superior quality and services.
UNION DEAL has always been recognized as a sport bag manufacturer that stands by its quality. Producing quality product is a core value which guides our company, along with providing fine services at competitive price.
Additionally, we pride ourselves as upholding the highest level of integrity, which is embodied in our responsible dealings with our customers. We also truly care for our staff at all levels so that we have taken good care of their well-beings in terms of their work and living environment as well as their leisure life here.
Through our technological expertise and international management standards, our customers see us as their long term reliable and responsive business partner.
Hot: China, Sport bag, supplier, manufacturer, factory, wholesale, in China