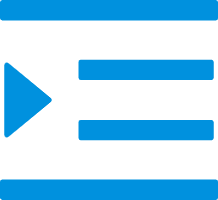 Wholesale fitness clothing
Activewear wholesale manufacturers seamless fitness clothing set

Design OEM / ODM

Color Can be customized as Pantone No

Size Provide all sizes or Customized size

MOQ 100PCS Per Desihn

Label&Tag Customized

Activewear Wholesale China Mesh Seamless Fitness Clothing Suit

Categories Womens activewear wholesale

Design OEM / ODM

Material 86%Nylon 14Spandex or can be customized

Fabric Nylon Spandex: 280-320GSM.

Color Can be customized as Pantone No

Fitness wear manufacturer China solid color 2 piece biker shorts set

Design OEM / ODM

Color Can be customized as Pantone No

Size Provide all sizes or Customized size

MOQ 100PCS Per Desihn

Label&Tag Customized

Fitness clothing wholesale distributors sports bra and leggings set

Design OEM / ODM

Color Can be customized as Pantone No

Size Provide all sizes or Customized size

FOB port Shenzhen or Guangzhou

Material 86%Nylon 14Spandex or can be customized
Wholesale fitness clothing
You can choose your favorite style from the wholesale fitness clothing catalog.
We use high-performance 4-way stretch and non-transparent 86% nylon 14% spandex or 73% polyester 27% spandex sportswear series, which will definitely impress you and your customers.
You can find the latest designs of women's fitness clothing, and you can affix your own logos and labels.
Wholesale fitness clothing is a great way to get affordable workout gear without having to deal with the hassle of returning or exchanging items. There are many different brands and styles to choose from, so you can find something that fits your needs. Plus, the prices are often much lower than what you would pay at a store.
In addition, If you have your own design, we can design it for you exactly according to your vision. Please feel free to contact us. We would be happy to discuss this issue further with you.
China's Best wholesale fitness clothing suppliers and manufacturer
We support more custom fabric options such as high performance fabrics such as Lycra, nylon, spandex, cotton, polyester, and metal, as well as some environmentally friendly materials such as eco-friendly, organic, bamboo, and sustainable fabrics. Different components of fabric materials have different properties to meet your needs for sports and fitness.
Union Deal has its own factory, and the minimum order quantity is as low as 100PCS. We provide size, color, customization, children's size, women's size, plus size can be customized.
Allows you to easily build your own fitness clothing brand and help your sales performance rise all the way.